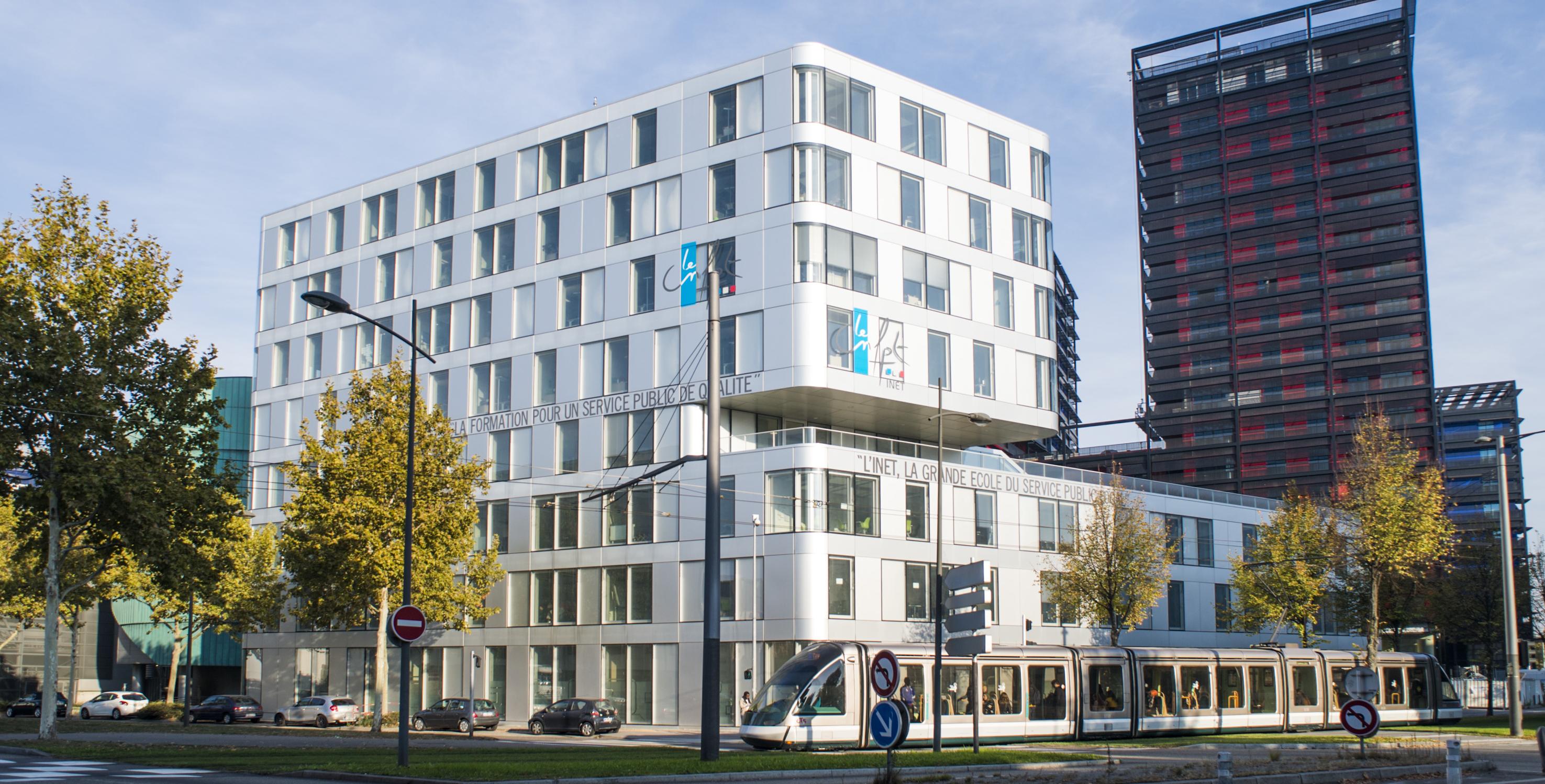 The National Institute for Local Studies (INET) is the school for local chief executives and senior managers. Its aim is to train top managers and future top managers of major local authorities in France (municipalities of over 40 000 inhabitants, counties ("départements"), regions, metropolitan areas…) who work in local administrations with up to 15000 agents.

The INET is a laboratory of ideas, a place of expertise, a platform to share experiences that enables top local managers to :
develop their skills,
strengthen their network,
look back on their professional practices,
prepare the future of local authorities.

The INET is located in the European capital of Strasbourg and is part of the National Centre for Local Civil Service (CNFPT - Centre National de la Fonction Publique Territoriale), a public body that trains over one million local civil servants throughout France per year.

The French civil service employs 5.6 million people. It is the first French employer, representing one fifth of the working population.
It is composed of the State civil service, the local civil service and the health civil service. Civil servants participate daily in the quality of public services, in the general interest of all.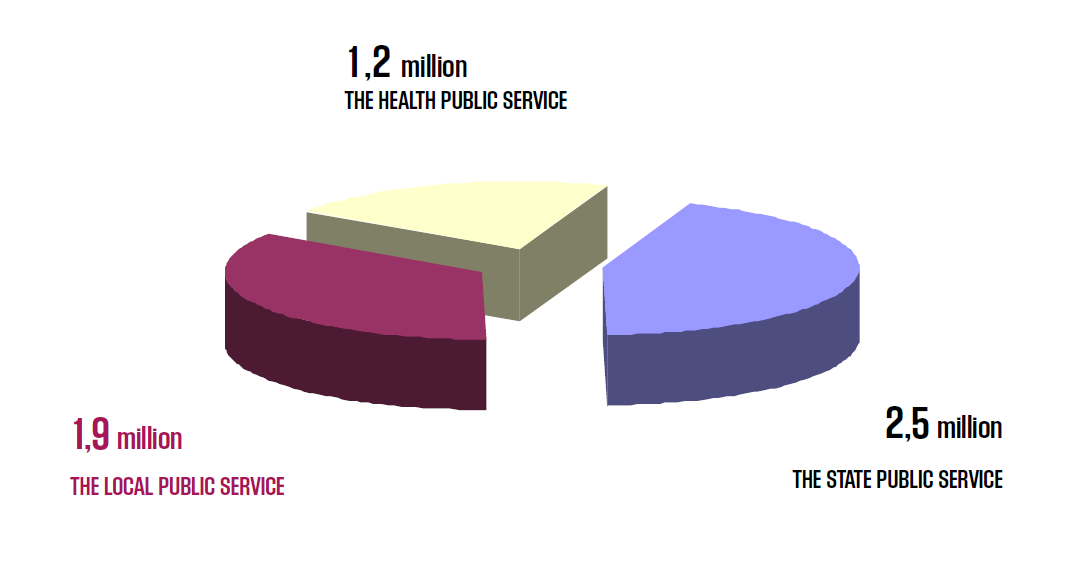 the State civil service consists of all civil servants working for the State. These civil servants work in central administrations (ministries), for local State bodies (prefectures, local boards of education, institutions connected to ministries, etc.), in educational establishments (universities, high schools, etc.), in the army, etc.

the Health civil service consists of civil servants working in public healthcare services, maily employees of hospitals and public healthcare establishments. It primarily employs healthcare staff (doctors, nurses, etc.).

the Local civil service consists of civil servants that work in all levels of local authorities: regions, counties ("départements"), cities, metropolitan areas, etc.
Local authorities in France
France is divided into several different local authorities: regions, counties ("départements"), cities, metropolitan areas, etc.
Since the 1980s, the French State has progressively transferred many powers to local authorities in order for them to be able to manage certain public policies while taking into account the needs and expectations of local inhabitants. This "decentralisation" led to the development of the local civil service.
Today, each type of authority carries out public service initiatives with clearly established purviews: culture, education, sport, transport, urban planning, social action, economic development, etc. They each contribute in providing public services in a defined territory.
French local civil service : decentralisation of State missions
The local civil service includes all civil servants from local authorities and public bodies who work alongside local elected officials and for local citizens. They cover a wide variety of jobs in order to deal with all local public services : over 250 different jobs are categorised within the nearly 2 million agents of the French local civil service.
The CNFPT is a public body whose objectives of training and employment help support French local authorities and their agents in their public service provision.
Its main mission is to train all local civil servants during their entire professional career. The CNFPT is financed through a compulsory participation of all local authorities, amounting to 1% of their payroll.
The CNFPT is present on the entire national territory:
18 regional delegations and 77 departmental branches
4 national institutes for specialised local studies - INSET
1 national institute for local studies – INET
1 headquarters

The CNFPT is a partner of French local authorities for training and employment. It monitors and anticipates changes to the local civil service.

Training local chief executives
Within the CNFPT, the INET is responsible for training local chief executives of main local authorities (over 40,000 inhabitants). The INET trains and guides them at critical points of their careers:
initial training for executive managers from administrative, technical, and cultural fields
lifelong learning
advice and guidance regarding job mobility.

The INET also acts as a place for discussion, sharing expertise, and reflection allowing top managers to:
bolster their skills
develop their managerial practices
develop their professional network
take onboard the challenges faced by local authorities.
The European and International Mission is a CNFPT department, based at the INET, which monitors, observes, and plans in order to provide and coordinate a national training programme covering European and international issues that local authorities face and offering comparative approaches.
The Mission also represents the CNFPT in European and international networks and partnerships, particularly with other schools and institutes of public administration.
The initiatives of INET's European and International Mission
The European and International Mission leads the following initiatives:
• A training programme covering European and international issues for local chief executives
• The development of European and international partnerships and networks
• The reception of foreign delegations and the organisation of interships
• The provision of online resources (publications, comparative studies, etc.)
• The organisation of themed events relating to European and international issues for local chief executives.
INET resources for foreign institutions
You want to:
Learn about the INET, the CNFPT, the training of local civil servants, and French decentralisation. Every year the INET receives visits from foreign delegations.

Host an INET student as part of a vocational internship within a foreign institution or international organisation.

Consider a partnership with the INET or the CNFPT

Take part in trainings organised by the CNFPT or the INET

Consult the European and international publications and comparative studies published by the INET and the CNFPT : see publications (partly in French).

Contact us !
Your INET contact:
Benoit Cathala
Head of the European and International Mission
benoit.cathala@cnfpt.fr
+33 (0)3 88 15 60 55